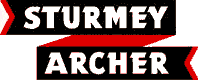 The Colwood Wheelworks Sturmey Archer Course will give you a thorough understanding of the principles of hub gearing and you will come away with the confidence to dismantle, repair and restore a wide range of hubs manufactured by Sturmey Archer between 1936 and 2000.
I will teach you the principles of epicyclic gearing and how different gear ratios are obtained. You will see how the different gears are selected by the clutch, and in the case of 4 and 5 speed gears by sliding sun pinions. (All these terms will become clear to you on the course.)
You will be taught the correct methods to remove and dismantle and rebuild the gear internal. You will be shown the most common reasons that a hub gear might fail to function correctly and how to correct those faults.
I will observe and guide you as you strip down and rebuild several different models of Sturmey Archer hub including the AW, AM, AG, AB, FW, FG, S5/2, GH6 and the SW.
We have now decided to run the Sturmey Archer Course for just one student at a time, therefore you will get one to one tuition at all times and will never be left wondering what to do next.
At the end of the day you will have the required knowledge to be able to dismantle and repair any classic Sturmey Archer hub gear.
It is a full day course so we provide tea, coffee, and soft drinks throughout the day. We also provide a cold lunch, so please let us know when booking if you have any specific likes, dislikes or other dietary requirements.
Find out more about the Sturmey Archer Course or reserve your place
Phone Vince today on 01323 848667
For more information about Sturmey Archer Hubs visit my new Website at https://britishhubgears.co.uk